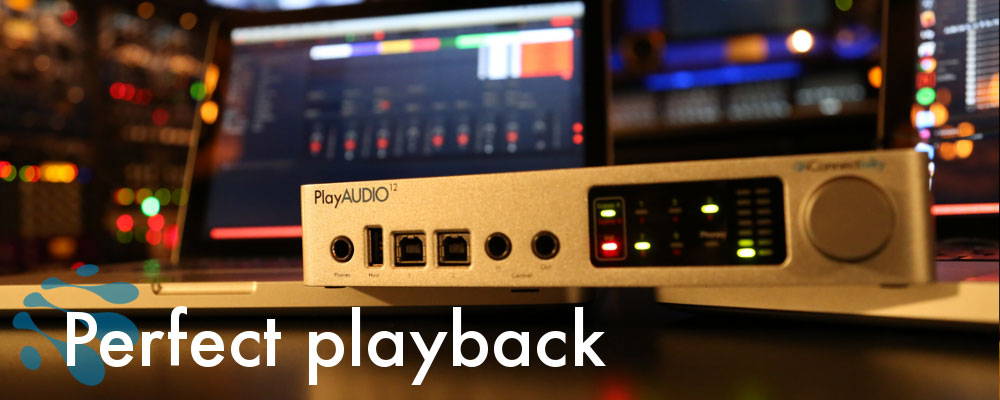 iConnectivity PlayAUDIO12
£439.99 £527.99 inc. VAT @ 20%
A simple, scaleable and fail-proof live playback audio interface.
The PlayAUDIO12 is the perfect solution for those needing to run live computer audio & MIDI.
Run any DAW on your computer to provide two audio / MIDI sources via USB into the PlaayAUDIO12 which via a sensing tone signal on computer A knows if there is any issue and switches to computer B seamlessly.
Works perfectly with Albelton, Logic & Qlab software.
Create a tone on computer A using a plugin or audio file or download the iConnectivity LifeSine VST plugin.
---
Front panel connectivity for headphones, up to two computers and MIDI peripherals for quick and easy setup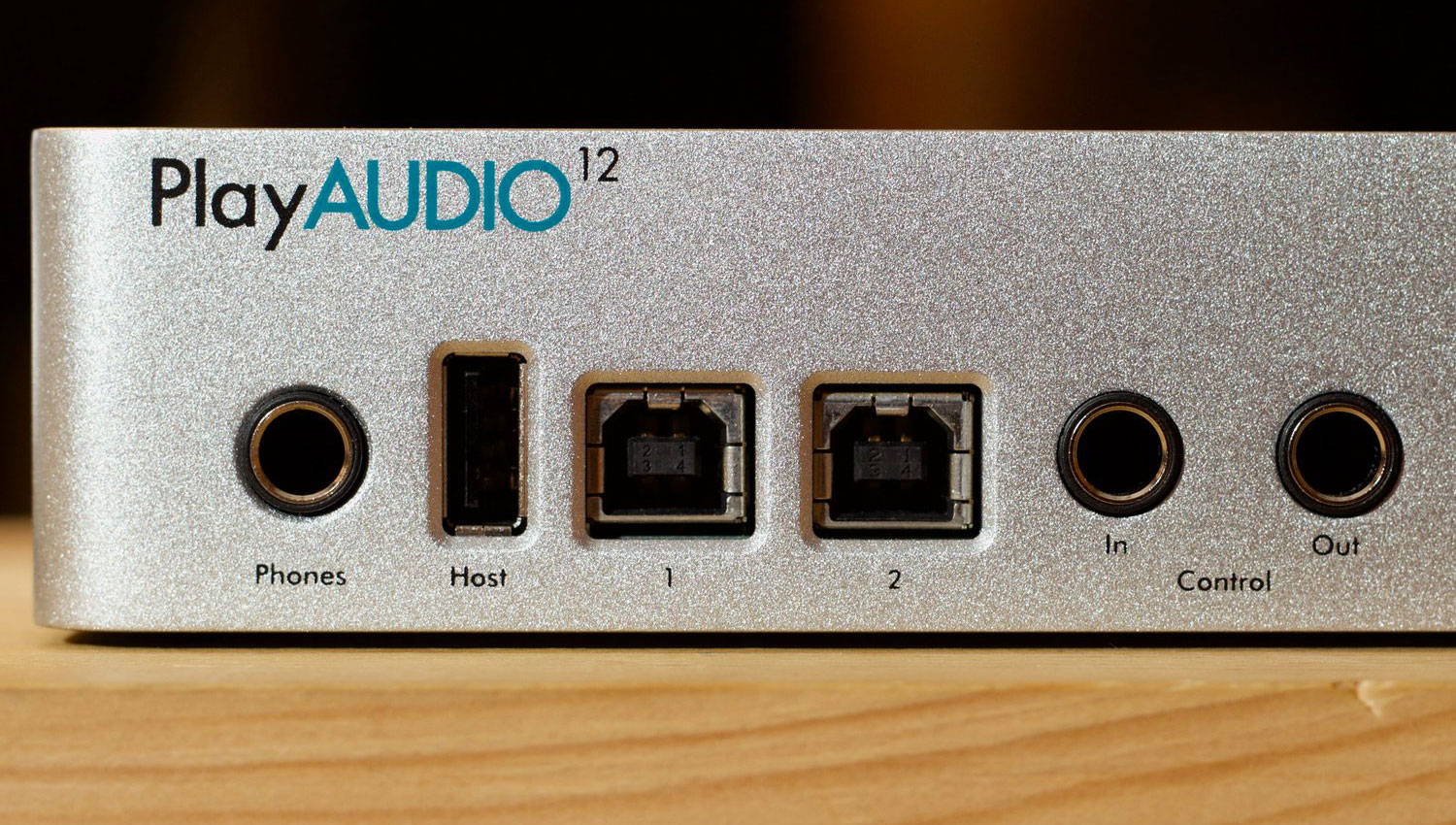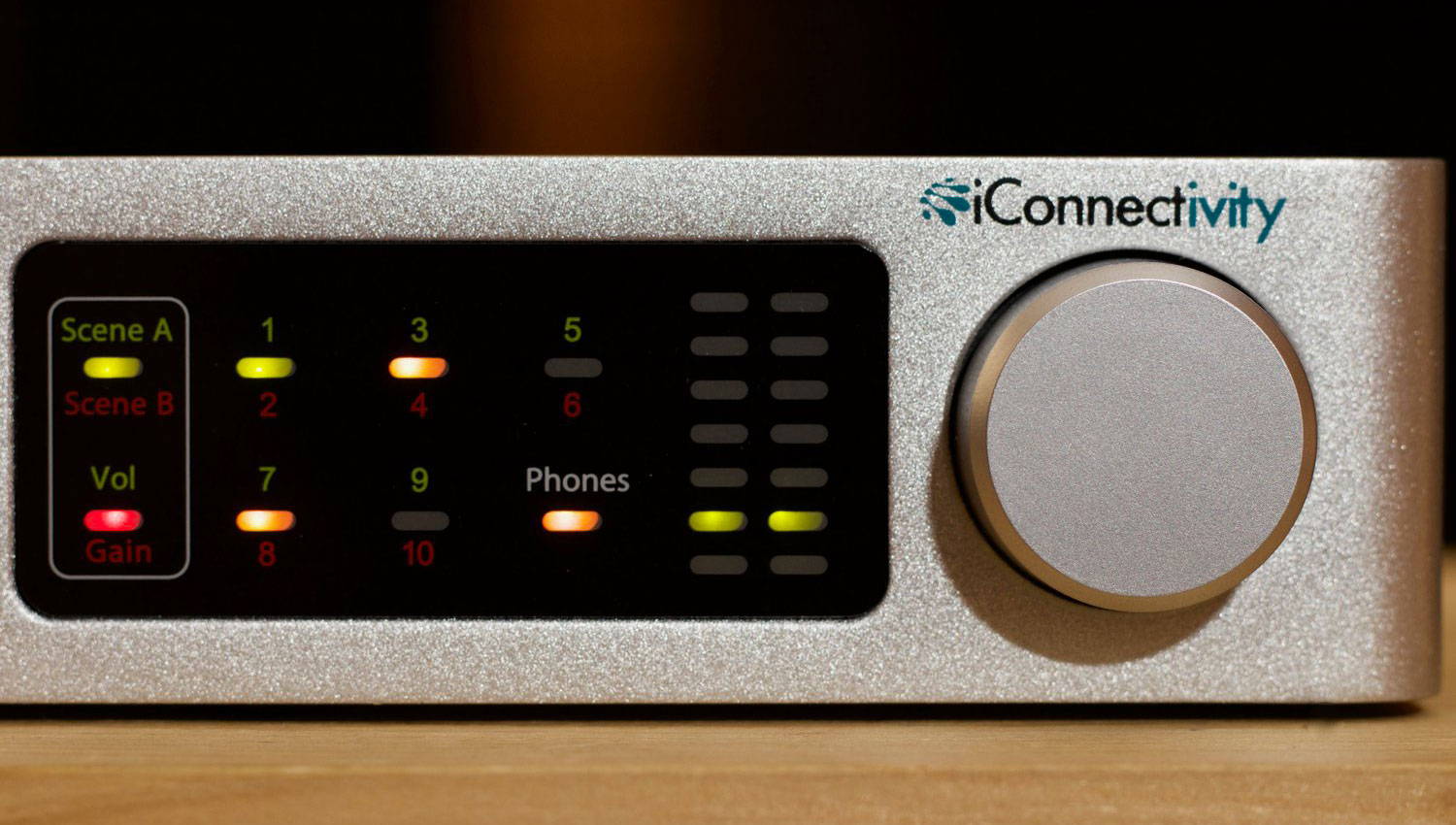 Capacitive touch controls with led indicators gives you complete feedback and control
The simple, scaleable, and fail-proof live playback interface you've been waiting for
---
12 ultra-low noise outputs bring studio quality interfacing to the live arena. Need more outputs? No problem! PlayAUDIO12 is easily linked with additional PlayAUDIO12 interfaces, giving you connectivity which grows with the needs of your production.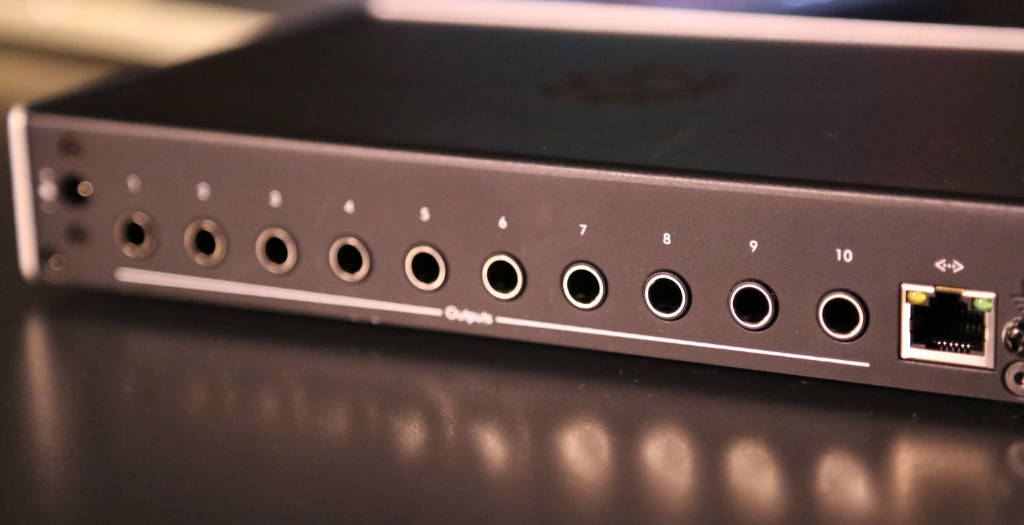 10 1/4" balanced outputs on the rear PlayAUDIO12 enable deep FOH control. MIDI ethernet provides the flexibility to put MIDI wherever you need it during your performance.
Simple and dependable fail-proof redundancy.
PlayAUDIO12 enables you to add a second computer for redundancy / failover protection. PlayAUDIO12 automatically detects if a computer fails and, in a flash, automatically switches to another synchronized computer.
Forget the expensive, complex systems that have gone before, PlayAUDIO12 does it all seamlessly in one compact, elegant, and affordable box. With PlayAUDIO12 you need never suffer the embarrassment of a silent show, ever again.

Massive MIDI capability - more than just audio!
At iConnectivity, we're world leaders and innovators in MIDI connectivity, and we've put everything we know about MIDI into the PlayAUDIO12.
Connect up to 8 MIDI Class Compliant controllers and sound modules, or even more MIDI interfaces using the unique iConnectivity USB MIDI Host port.
Create a MIDI network across long distances using the built-in PA12 Ethernet interface, ideal for large stages.
PlayAUDIO12 puts MIDI control over your performance how and where you need it.


The PlayAUDIO12 has two independant 14 channel audio interfaces, one per USB port/computer.
Channels 1 to 10 appear as line level balanced jack outputs, these are internally switched to the active USB conenction which defaults as A. You can only switch A to B.
Channels 11 & 12 are the headphone output, either mixed in the DAW or created in the interface as a mix of the 10 outputs.
Channel 13 is for tone used to trigger the switching.
Channel 14 is not used.
You can combine units to create 20, 30 or even 40 output systems. To do this you connect the PlayAUDIO12 via a USB hub and create an aggregated devices in the Audio Settings on your computer. Tone is still only sent on Channel 13 on the first device. The switching logic is linked using a jack to jack cable between the control in and out sockets on the front of the PlayAUDIO12.
Each Laptop has a Midi interface and you can connect other Midi Devices via the Host connection or Ethernet Midi port on the back.
10x 1/4" TRS balanced audio outputs for low noise connections on any stage. (Outputs are +48v Phantom Power resistant)
1x 1/4" TRS stereo headphone output for convenient headphone monitoring
2x USB 'B' ports for connection of up to 2 computers simultaneously
Automatic and manual computer switching modes, for lightning fast switching between connected computers
USB MIDI host port, offering up to 8 ports worth of USB MIDI for Class Compliant controllers and/or modules
Ethernet MIDI for rugged long-distance MIDI connections
Capacitive touch control with clear metering for dark stages.
Easy, software-less control over PlayAUDIO12's key features from the front panel
2 button "Control In" footswitch input allows manual computer switching and/or user-assignable controls
Control Out connection for slaving additional PlayAUDIO12 units
Studio sound quality for the live arena - up to 24-bit/96kHz AD/DA conversion.
USB Audio 2.0 and USB MIDI 1.0 Class-compliant.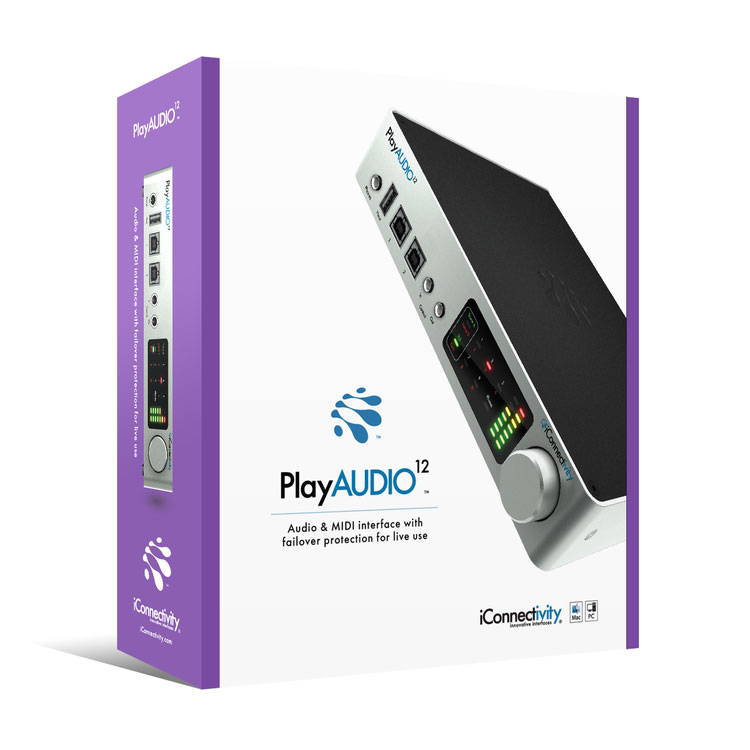 The PlayAUDIO12 Audio + MIDI interface




One USB-A to USB-B cable to connect the interface to a Mac or PC computer




One PlayAUDIO12 DC 240V/110V power supply.